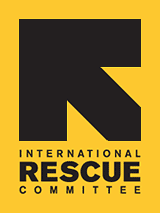 Since 1933, the IRC has provided hope and humanitarian aid to refugees and other victims of oppression and violent conflict around the world.
VOICES FROM THE FIELD
THE IRC BLOG
"Can there be peace in all of Karamoja?"
Photo: The IRC
This past August, a conflict that seemed to one elderly woman in Uganda's Karamoja Province "like it would not end," did just that. In September, two bitterly warring clans began to graze their cattle together, a remarkable turn of events. Jie and Matheniko now move freely across the border between each others' territory, something that would have been unthinkable during the conflict. There is even talk of intermarriage.  Here's the full story from the IRC's Thomas Bohnett in Uganda.