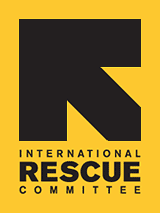 Since 1933, the IRC has provided hope and humanitarian aid to refugees and other victims of oppression and violent conflict around the world.
VOICES FROM THE FIELD
THE IRC BLOG
"So much work made me crazy"
Photo: The IRC
Peter Biro posted a story on the IRC Web site today about IRC programs helping children in war-ravaged northern Uganda: Geoffrey Olal and his five sisters were orphaned five years ago when their parents died of AIDS. At the age of 13, Geoffrey was forced to work laying bricks to feed himself and his sisters. In a good month he made 40,000 shillings, or about US $25. "To make even this much I worked every day, all day long," he said. "So much work made me crazy." A child protection committee started by the IRC found Geoffrey doing work that was hazardous to his health and inappropriate for his age. The IRC helped him go back to school and build a career as a skilled carpenter. He's now able to pay for his sisters' education. Link
No comments yet.