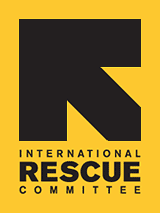 Since 1933, the IRC has provided hope and humanitarian aid to refugees and other victims of oppression and violent conflict around the world.
VOICES FROM THE FIELD
THE IRC BLOG
2011: In the United States, new roots of tradition and citizenship
Puspa Lal Regmi, a Bhutanese refugee resettled in Boise, Idaho, works in a community garden.
Photo: Peter Biro/IRC
Few scenes are more uplifting to witness than a new American taking the oath of citizenship. This simple ceremony marks a long-dreamed-of pivot point between oppression, disaster, privation, or war, and the onset of a new future of freedom, safety, and opportunity.
So with great pleasure we launched Pathways to Citizenship, a seven year initiative receiving major support from IRC Overseer
Andy Grove
, a co-founder of Intel Corporation who fled Communist Hungary in 1956 and was resettled in New York by the International Rescue Committee. Pathways will expand the capacity of IRC resettlement offices to assist refugees in pursuing their citizenship dreams—the same dreams of freedom and opportunity that animated many of our own ancestors.
A second new US program, the
New Roots Initiative
, helps refugees deepen their roots in America while staying connected to traditions and identities they left behind overseas. In seven of the cities where we have resettlement offices, the IRC has acquired 11 garden and farm plots of varying size. They enable refugees to grow new and familiar crops to feed their families and sell at market, while sharing experiences and building community. Our flagship New Roots Community Farm in San Diego currently serves 85 families from 12 countries.
To Help
Donate Now
: Make a tax-deductible gift to help the IRC aid refugees around the world.
All online gifts will be matched dollar-for-dollar up to $1.9 million through December 31.
No comments yet.