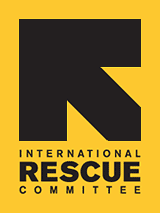 Since 1933, the IRC has provided hope and humanitarian aid to refugees and other victims of oppression and violent conflict around the world.
VOICES FROM THE FIELD
THE IRC BLOG
5.4 Million and Counting - Podcast

April 17, 2008
By The IRC
Photo: Marcus Bleasdale/VII
A recent IRC survey found that 5,400,000 people have died from war-related causes in the Democratic Republic of Congo since 1998 – making it the world's deadliest documented conflict since WW II. As many as 45,000 people are dying each month, most from easily preventable and treatable diseases. Bob Kitchen, the IRC's emergency response team coordinator, describes the IRC's work in eastern Congo as part of the United States Holocaust Memorial Museum's "Voices on Genocide Prevention Project," a biweekly audio series and podcast. The series features the voices of human rights defenders, experts, advocates, and government officials.  Bob's interview can be found here.
No comments yet.