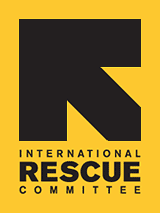 Since 1933, the IRC has provided hope and humanitarian aid to refugees and other victims of oppression and violent conflict around the world.
VOICES FROM THE FIELD
THE IRC BLOG
60 Minutes this Sunday: Congo's War on Women

January 11, 2008
By The IRC
Photo: Peter Biro/The IRC
Mark your calendar and set your video recorder: This Sunday, January 13th, 60 Minutes is scheduled to feature a report by Anderson Cooper on Congo's war against women. 60 Minutes airs on CBS at 7pm ET/PT. More information about the broadcast here. The International Rescue Committee is currently working in Congo to meet urgent humanitarian needs, revive basic services interrupted by the long civil war, and help communities to generate long-term solutions to the problems of poverty and violence. We have been providing lifesaving aid in Congo since 1996, and we are one of the largest humanitarian actors there. We hope you tune in.