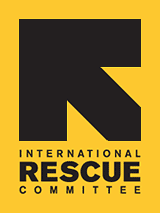 Since 1933, the IRC has provided hope and humanitarian aid to refugees and other victims of oppression and violent conflict around the world.
VOICES FROM THE FIELD
THE IRC BLOG
A fresh view of the Congo crisis
A reporter with a Wall Street Journal Online column under her belt and media credits that include Slate and NPR, guest blogger Emily Meehan is relatively new to the work of international nonprofit organizations in conflict zones. She shares her impressions of her first weeks with the International Rescue Committee in the Democratic Republic of Congo, where an upsurge of violence has uprooted hundreds of thousands of people: Goma, North Kivu, Democratic Republic of Congo I've worked in Africa before. I was in Kenya earlier this year, as leaders debated a power-sharing agreement and 200,000 displaced people huddled around the country under UNICEF tarps. I later visited northern Somalia – the south was too dangerous – where my routine felt more Italian, lots of tea and chatter, than that of a journalist visiting a war-torn country. Unofficially, I was in Somaliland, a breakaway state, and that made all the difference in the world from Mogadishu.
Meanwhile, I was reading about the Democratic Republic of Congo, particularly North Kivu, and wondering why we didn't hear more about the ongoing humanitarian crisis there. I thought about the women and girls who have been raped and tortured by armed groups. I imagined Goma, North Kivu's capital, to be a town under daily siege, with mortars blasting, windows shattering and machine gun fire crackling always in the distance. I imagined civilians running in hordes from clashes in the streets, screaming, moaning, and falling. My imagination was far from reality. I arrived here in Goma last month to start work as the communications manager for the International Rescue Committee in Congo. And here I quickly saw that this tragedy is not so obvious – people have been living with war for too long in Congo. It is not sensational. They carry on, their "everyday switch" set on emergency. On my first day in Goma I visited Kibati, a camp for people displaced by fighting between the rebel group Congress National for Defense of the People and the government army, FARDC. My colleague Gina and I crossed the camp on sharp lava, spewed in 2002 from the nearby Nyiragongo volcano. "They sleep on this lava," said Gina. "They don't have mats. And the children are amazing. They race barefoot across it, because they have no shoes."
IRC teams have been present in North Kivu since 2007, but our emergency response activities scaled up in October when renewed fighting put civilians at risk. I'm new here, and so I'm watching the teams in action as they build latrines and safe water points, distribute basic items like soap and buckets, rehabilitate schools, distribute life-saving drugs to health centers, and work to help survivors of rape. More tomorrow from Emily: Helping women and girls at risk