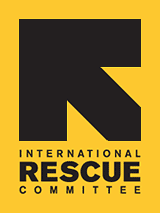 Since 1933, the IRC has provided hope and humanitarian aid to refugees and other victims of oppression and violent conflict around the world.
VOICES FROM THE FIELD
THE IRC BLOG
A look back at the IRC's emergency response in Haiti

January 10, 2012
By The IRC
When the devastating earthquake struck Haiti on Jan.12, 2010, the IRC sent a team to Haiti that provided clean water, sanitation and health care to survivors, and addressed the special needs of women and girls. Two years later, the IRC continues to work in camps and neighborhoods that lack basic services, assisting Haitians who are struggling to get by as their country slowly recovers and rebuilds.
Photo: Brian Casey/IRC
On January 12, 2010 a powerful earthquake hit Haiti, killing more than 200,000 people and destroying much of the capital, Port-au-Prince, and other cities and towns. Some 1.5 million people lost their homes in the disaster and moved into crowded camps and settlements. The quake separated tens of thousands of families. Many children became orphans.
The International Rescue Committee sent our Emergency Response Team to Haiti immediately after the quake, recruited dozens of Haitian staff, and launched programs to meet urgent needs, including:


Photo: Ezra Millstein/IRC
Distributing basic supplies like plastic sheeting, water containers and soap.
Photo: Melissa Winkler/IRC

Identifying children separated from their families or orphaned during the quake, tracing parents or relatives and reuniting families.

Photo: Gerald Martone/IRC
Establishing "child friendly spaces" – safe places for children in crisis to learn and play in the presence of caring adults and away from the surrounding chaos.
Photo: Gerald Martone/IRC
Building latrines, showers and hand-washing stations to improve sanitation

Photo: Susana Ferreira/IRC
Hygiene campaigns on ways to stay healthy and prevent diseases like cholera.

Photo: Gerald Martone/IRC
Treating and vaccinating patients and delivering health care to pregnant women.
Giving Haitians jobs to clear debris and remove the build-up of trash.

Photo: Melissa Winkler/IRC

Improving the safety and well-being of women and girls in camps: distributing supplies like flashlights and whistles, and ensuring access to essential services, including medical care and counseling.

To Help
Donate Now: Make a tax-deductible gift to help the IRC aid people at their moment of greatest need.
No comments yet.