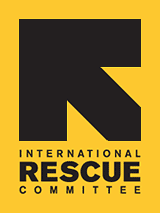 Since 1933, the IRC has provided hope and humanitarian aid to refugees and other victims of oppression and violent conflict around the world.
VOICES FROM THE FIELD
THE IRC BLOG
A new initiative: Women and Girls Lead

May 9, 2011
By The IRC
Today, ITVS launched Women and Girls Lead, a public media initiative that uses independent films to focus, educate and connect audiences in support of women and girls' leadership and development around the world. The International Rescue Committee is excited to be a non-profit partner on this project, which will amplify the voices of women and girls acting as leaders, expand understanding of gender equity, and engage an international network of citizens and organizations to act locally and reach out globally. You can read more about Women and Girls Lead in ITVS president and CEO Sally Jo Fifer's blog post on Beyond the Box.

No comments yet.