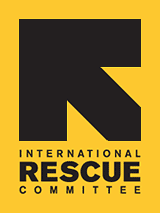 Since 1933, the IRC has provided hope and humanitarian aid to refugees and other victims of oppression and violent conflict around the world.
VOICES FROM THE FIELD
THE IRC BLOG
A solemn pledge on World Refugee Day
IRC president George Rupp speaks at a World Refugee Day event at the State Department (www.state.gov)
On this World Refugee Day, the IRC and our sister NGOs commit ourselves to working with the United States and the United Nations to address the age-old scourge of uprooted people who are forced to flee and also to engage the new challenges we face today: urban refugees who are often invisible, cut off from health care, education, and legal employment, and easily exploited by unscrupulous employers or corrupt officials; women and children, four out of five refugees, who are especially vulnerable; refugees who are traumatized by violence and persecution and then confront the daunting prospect of finding work in an inhospitable global economy. We solemnly pledge our best efforts to grapple with these challenges and to work with both the US Government and the United Nations in our shared commitment to enable these refugees to complete the remarkable journey from harm to home.
- IRC president George Rupp speaking at an
event
at the State Department this morning to mark World Refugee Day. The event is being streamed live and video will be available at
www.state.gov
. Follow our coverage
on Twitter
.
No comments yet.