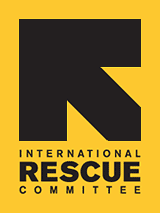 Since 1933, the IRC has provided hope and humanitarian aid to refugees and other victims of oppression and violent conflict around the world.
VOICES FROM THE FIELD
THE IRC BLOG
A special mission to Washington

Jamie Kelso on Capitol Hill
Before last week, I had not returned to Washington, DC since my first trip there in the 6th grade. I remember firmly declaring to my parents after a tour of the Federal Bureau of Investigation that I was going to grow up to be a secret agent. I chuckled to think of my 11-year-old self as I sped down to Washington on the train, tasked with documenting delivery of the IRC's petition to end violence against women.
When we first started working to launch this petition in March, I heard an appalling statistic: 1 in 3 women will be raped or abused in her lifetime. The odds are staggering and showed me just how pervasive violence against women is around the world. This petition calls for support of a piece of legislation that can actually do something about it. The International Violence Against Women Act would expand efforts by the United States to stop violence against women and girls. This bill would both respond to women who have experienced violence and prevent future violence by acknowledging that our efforts need to be multi-faceted. To end this cycle of violence, we need to provide health services to take care of women and girls, encourage legal reform to address this issue and bring perpetrators to justice, and promote access to education and economic opportunities so women can be more secure. This petition is critical toward making sure that such a potentially powerful piece of legislation becomes a reality.
When I reached my colleagues in DC, I held the petition book in my hands for the first time. 22,289 names -- even in small type and squished onto every page -- felt somehow weightier than I expected, as if the petition book demanded to be noticed. As I stepped out into the rain with Anne and Elisabeth and headed to Capitol Hill, I was struck by the importance of what we were doing—making sure that 22,289 voices calling for support of the International Violence against Women Act were heard among leaders of Congress.
We scrambled up the steps to the Cannon Building, where members of the House have their offices, to make our meeting at House Speaker Nancy Pelosi's office. I watched on the sidelines as Anne and Elisabeth delivered the petition to Terri McCullough, Ms. Pelosi's chief of staff. They spoke to Ms. McCullough about the importance of the International Violence against Women Act before Congress and explained that it has the potential to not only help women who have experienced violence, but also prevent future violence. As Anne explained, "It's one thing for us to build a hospital to help a woman, but it's another thing for us to be able to stop her from being raped in the first place." I couldn't help but think that if I were a refugee woman, displaced by war and vulnerable to unspeakable violence, I would want women like Anne and Elisabeth to speak up for me in places where my voice can't be heard.
In the previous months as we had all worked to gain support for the petition among our own friends and families, I inevitably fielded questions like, "Are you really going to deliver this thing?" or "I'm asked to sign petitions all the time and never hear any follow up. Why should I sign this one?" It was a great feeling to know that we were making good on our promise to deliver this petition to Congress. But when we headed back to the office and I had the opportunity to record a special thank you message from Anne to our supporters, I knew that we had done more than make good on a promise to deliver this petition. Anne said, "We're going to keep working on this until the bill becomes a law." I knew from the resolute determination in her voice that she really meant that. Garnering support begins with a petition, but now we have to see this vital legislation through until it can be put into action, ending violence against women around the world.
As I headed back to New York, I couldn't help but realize that although I didn't grow up to be a secret agent as my 11-year-old self dreamed of, I am supporting agents of an even better kind—agents of change for refugees around the world, like my colleagues Anne and Elisabeth. It was amazing to see what they do every day in Washington.
No comments yet.