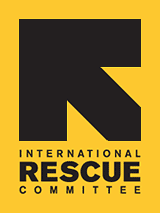 Since 1933, the IRC has provided hope and humanitarian aid to refugees and other victims of oppression and violent conflict around the world.
VOICES FROM THE FIELD
THE IRC BLOG
A Village Celebrates [Voices from the Archive]
Photo: Peter Biro/The IRC
Last spring, Peter Biro returned to Aceh, Indonesia, where he was part of the IRC's emergency response after the devastating tsunami of December 26, 2004.   (March 22, 2007) I am invited as the small fishing village of Panton Makmur near Calang is coming together to celebrate the village's recovery. The IRC has helped build drainage canals, a road, sports facilities and a women's centre in the village. Lisa Owen, the IRC's field coordinator in Calang, told me that Panton Makmur is the second community that we have helped rebuild under what is known as the community-driven regeneration program. She said that the IRC asked the communities what their priorities were and helped them with the reconstruction process. But it is the communities that manage the funds and are accountable to each other. In Indonesia reconstruction projects are often carried out with little accountability, but the IRC programs stress transparency, Lisa told me. "We involve the entire community in their own reconstruction, teach them financial accountability, project planning and how to look after their new resources," she said. We went to the village's new women's centre. Villagers and government officials had gathered, sitting cross-legged on a large carpet. The local Imam read aloud from the Koran in remembrance of the village's victims. The village, like all other communities along this coast, suffered heavy causalities when the tsunami hit. Panton Makmur lost 60 of its 500 inhabitants. As a simple meal consisting of fried chicken with chili was served, the village chief, Ramli, told me that the population of Panton Makmur has suffered a lot in the two years following the tsunami. "It has been hard to rebuild everything and to start making money again," he said. "Today means a new start to Panton Makmur."
No comments yet.