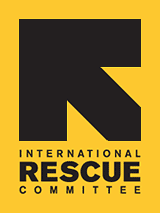 Since 1933, the IRC has provided hope and humanitarian aid to refugees and other victims of oppression and violent conflict around the world.
VOICES FROM THE FIELD
THE IRC BLOG
"A willful state of denial" [This Week's Voices]
Photo: Peter Biro/The IRC
- NPR's Morning Edition: Michael Kocher says the Administration and Congress are in a "willful state of denial" about the Iraq refugee crisis
- KCBI TV, Boise Leslye Boban says "[Iraqi] refugees coming into the United States are coming because they don't have any other solution."
- The New York Times: Alyoscia D'Onofrio responds to a front page article about widespread rape that is terrorizing women in Congo
- The Arizona Republic: An apartment fire in Phoenix forces 20 refugees from homes, destroys personal items, legal papers
- The Arizona Republic: IRC volunteer Lori Lause says refugees arrive "with nothing more than a toothbrush. But help from IRC volunteers can ease the voyage."
- The Philadelphia Inquirer: Jenny Perlman Robinson writes of a recent Women's Commission visit to Uganda in a letter to the editor: "These young people want to help themselves, but can't do so without support."
Posted in
Children & Youth
,
Africa
,
United States
,
US - Boise, ID
,
US - Phoenix, AZ
,
Iraq
,
Uganda
| Tags:
refugees
,
humanitarian
,
leslyeboban
,
michaelkocher
,
rescue
,
womenscommission
No comments yet.