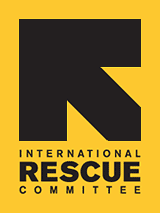 Since 1933, the IRC has provided hope and humanitarian aid to refugees and other victims of oppression and violent conflict around the world.
VOICES FROM THE FIELD
THE IRC BLOG
Afghanistan: Creating a village from scratch [Photo Share]

June 25, 2008
By The IRC
Photo: Aaron Rippenkroeger/The IRC
Aaron Rippenkroeger, International Rescue Committee program officer for Asia & Caucasus, snapped this picture while visiting IRC programs in Afghanistan earlier this year. Below Aaron describes the photo and more:
"I took this photo while visiting the village Sheikh Misri in Nangarhar Province in eastern Afghanistan.
This village has been newly created by the Government of Afghanistan's Ministry of Refugees and Repatriation to assist Afghan refugees who are returning to Afghanistan from Pakistan or Iran after living abroad, some for more than 20 years, but no longer have a plot of land or home to which they can return. The area where the village now exists was carved up into hundreds of plots that are awarded to landless returnees who apply.
An incredible challenge for those who move there is that this village is being created from scratch in a place where no one has lived before and resources are scarce. The IRC and other NGOs are working with the government to try to make the area more hospitable but there is still a long way to go.
The children in this photo were hanging around these IRC water pumps during my visit. It was January and the temperatures and weather conditions were harsh. Nonetheless, they seemed to be enjoying themselves, and our presence, as they filled jerrycans with water from the pumps to take home to their newly constructed shelters nearby.
Some of them were returning from a newly constructed school in the village. Their joy and warmth, amidst such challenging surroundings, is a shining example of the resilience of the Afghan people and why, despite all the difficulties facing Afghanistan today, we must remain optimistic and do all we can to support this country's recovery from a long and terrible conflict."
Aaron adds that Afghamistan is "such an incredibly photogenic place, as are the people."