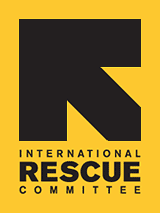 Since 1933, the IRC has provided hope and humanitarian aid to refugees and other victims of oppression and violent conflict around the world.
VOICES FROM THE FIELD
THE IRC BLOG
In Africa: Conflict in Mali meets a worsening food crisis

The International Rescue Committee is launching an emergency response in Mali, where the drought spreading across the Sahel region has been compounded by political instability.
Although Mali's "lean season" does not normally begin until April, the country's food supplies began running low last November. More than 3 million people in Mali — 20 percent of the country's population — don't have access to the food they need.

In Mali, a decades-long Tuareg rebellion has flared in the north, while an army-led coup has overthrown the central government.

Fighting between government forces and a Tuareg rebel group — the National Movement for the Liberation of Azawad (MNLA) — broke out in January 2012. The MNLA seeks to establish an independent state in their home region of northern Mali, a region rich in uranium and oil.

The collapse of the Libyan government this past summer has added fighters and arms to the rebellion. Many of the nomadic Tuaregs who were fighting for Libyan leader Muammar Gaddafi have now returned to Mali — bringing with them a wave of heavy weapons from Gaddafi's former arsenal.

Two weeks ago, junior officers from the Malian army staged a coup, citing their discontent with the government's unsuccessful attempts to quell the Tuareg rebellion.

Today marked the end of a 72-hour grace period the Economic Community of West African States (ECOWAS) had given the coup leaders to return Mali to civilian rule. Effective immediately, ECOWAS has closed the borders between Mali and its neighbors. The move follows other tough economic and diplomatic sanctions imposed by ECOWAS to try to force the military junta from power.

In the meantime, the Tuareg rebels have solidified their hold on the north. After capturing three northern towns over the weekend the MNLA claims that they have now achieved their avowed aim of an independent state
Since January, the fighting has displaced some 95,000 people within Mali and has forced more than 100,000 to flee to neighboring Niger, Mauritania, and Burkina Faso.

My team is deploying to eastern Mali this week to assess humanitarian needs and begin to provide lifesaving health care and clean water to people who have been uprooted by the ongoing conflict.
Urgent: Crisis in Mali
Donate Now
: Your donation will support the lifesaving work of the IRC's Emergency Team, who are preparing to set up health, nutrition, water and sanitation programs to help families in need.