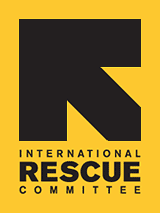 Since 1933, the IRC has provided hope and humanitarian aid to refugees and other victims of oppression and violent conflict around the world.
VOICES FROM THE FIELD
THE IRC BLOG
After and always - your gift matched
A girl whose family fled horrific violence in Syria.
Photo: Reuters/Jamal Saidi, courtesy Trust.org - AlertNet
The International Rescue Committee's Bob Kitchen emailed this message to IRC supporters today:
Dear IRC Supporter,
I recently returned from
Syria's border region
, where the International Rescue Committee is distributing winterization kits to thousands fleeing horrific violence.
These simple kits — containing an industrial-strength tarp, warm blankets and scarves, and good-quality boots — afford vulnerable families lifesaving protection against the bitter cold.
Your gift today
will help the IRC assist people struggling to recover from conflict and catastrophe around the world.
All online gifts will be matched up to $1.9 million through December 31 by The Peter Jay Sharp Foundation, Starr International Foundation and a group of generous major donors.
From the Middle East to West Africa, my work in emergencies has taught me how quickly basic items like clean water and low-cost medicine can transform the life of someone who has lost everything.
In the
Horn of Africa
and in more than 40 countries this year, IRC staff members were on the ground, delivering emergency aid and helping communities to recover and rebuild.
We were in lesser-known crisis zones as well, like
Congo
, where tens of thousands of people uprooted by recent fighting are at risk of disease and malnutrition.
With your support, we will continue to be there — where and when we are most needed. Please join us.
Sincerely,
Bob Kitchen
Director, Emergency Preparedness and Response Unit
No comments yet.