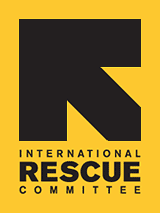 Since 1933, the IRC has provided hope and humanitarian aid to refugees and other victims of oppression and violent conflict around the world.
VOICES FROM THE FIELD
THE IRC BLOG
Aid groups warn of risks to civilians as U.N. considers military response in Mali

December 20, 2012
By The IRC
A girl, displaced from her home in northern Mali's embattled Gao region, living with relatives in Bamako.
Photo: Peter Biro/IRC
As the United Nations Security Council considers a resolution to authorize an international military force in Mali, the International Rescue Committee and nine other aid groups working in Mali warn that any military response would have serious humanitarian consequences.
More than 400,000 Malians have been forced to flee their homes by fighting, their suffering amid the country's political upheaval compounded by a severe regional
food crisis
.
In a statement released today, the organizations called on the U.N. to give high priority to finding a peaceful political solution, while ensuring that any military action would come with strong measures to safeguard civilians.
No comments yet.