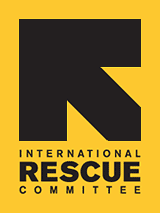 Since 1933, the IRC has provided hope and humanitarian aid to refugees and other victims of oppression and violent conflict around the world.
VOICES FROM THE FIELD
THE IRC BLOG
Aid Workers to Criminals: Stop on Yellow

October 17, 2007
By The IRC
Photo: The IRC
Carjacking, kidnapping and ambushes are among the biggest threats to aid workers involved in the world's biggest humanitarian relief effort, in Sudan's violent Darfur region and in neighboring Chad. According to a U.N. report, a record 68 aid vehicles were ambushed in the first five months of 2007 and 23 aid workers were abducted. Now, the IRC has come up with a unique deterrent to potential attackers. After a spate of carjacking incidents near the town of Bahai and the Oure Cassoni refugee camp in northeastern Chad, the IRC has painted all its vehicles bright yellow—which is also the IRC's official color. "A yellow vehicle is highly visible and easily identifiable—therefore traceable," says Eric Le Guen, IRC's global safety and security advisor. "We hope that local people will notice our vehicles, and if they see them driving around, will inform the police and security forces. And we hope that criminals will think twice about the traceability before taking our vehicles."
No comments yet.