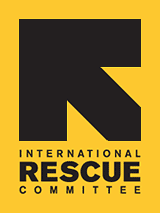 Since 1933, the IRC has provided hope and humanitarian aid to refugees and other victims of oppression and violent conflict around the world.
VOICES FROM THE FIELD
THE IRC BLOG
Aiding recovery in Africa's drought zone - briefing from the field (MP3)

June 29, 2012
By The IRC
The global community is bracing for another cycle of devastating drought extending from East Africa northwest through the Sahel region. This week three International Rescue Committee experts provided their insights and timely updates in a phone brifing from the field.