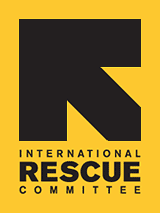 Since 1933, the IRC has provided hope and humanitarian aid to refugees and other victims of oppression and violent conflict around the world.
VOICES FROM THE FIELD
THE IRC BLOG
Anna Husarska on Journalists as Targets in Somalia

October 1, 2007
By The IRC
Photo: Anna Husarska/The IRC
Anna Husarska, IRC senior policy adviser, wrote an opinion piece in The International Herald Tribune last Wednesday about Somalia, which has become the deadliest conflict in Africa for journalists. Husarska compared the violence against journalists in Somalia to the situation in Iraq. "Being a reporter in either country means taking a calculated extra risk, because journalists are not simply victims of random violence, they are purposely targeted," Husarska wrote.