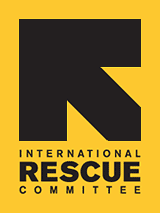 Since 1933, the IRC has provided hope and humanitarian aid to refugees and other victims of oppression and violent conflict around the world.
VOICES FROM THE FIELD
THE IRC BLOG
Anna Husarska on "Somalia's Endless Hell"

November 16, 2007
By The IRC
Photo: Anna Husarska/The IRC
Anna Husarska, IRC senior policy advisor, wrote an opinion piece about the lack of news coverage and security in Somalia that was posted on the Web site of The Guardian Tuesday. "The same lack of security applies to delivering aid: on a recent visit to north Somalia to assess humanitarian needs, a team from the International Rescue Committee, of which I was a part spent more time, effort, and funds on security issues than on inspecting wells and evaluating the need for latrines, although the lack of water and sanitation is acute," Husarska writes.
No comments yet.