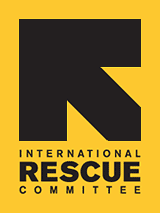 Since 1933, the IRC has provided hope and humanitarian aid to refugees and other victims of oppression and violent conflict around the world.
VOICES FROM THE FIELD
THE IRC BLOG
Ari's Story
Photo: Lydia Gomersall/IRC-UK
IRC-UK's Lydia Gomersall recently returned from Indonesia's Central Sulawesi province. Here's Part 2 of her three-part blog from the field. You can read Part 1 here.
Heading up into the mountains behind Poso in Central Sulawesi, the rice paddies of the coastal plain soon give way to lush mountain vegetation. Cocoa plantations large and small, mangoes, vanilla and cloves against a backdrop of the rich green tropical forest. All this to the sound of Bryan Adams' 'Summer of 69' and Phil Collins' 'True Colours' wafting out from the jeep's tapedeck for the 100th time in the week. This may be a long way from home but driver Ahmad's musical tastes are somewhat limited and distinctly Western. First impressions make it hard to believe that this seemingly idyllic Indonesian backwater with its forest covered mountains dipping down to palm-fringed beaches has so recently been the scene of vicious sectarian violence. After an hour's bumpy ride uphill I find Ari Pattinasarani taking pictures of a classroom full of junior high school kids at the Sanginora village school. The road doesn't yet extend to the school and to visit this class we've had to traipse through the mud left by yesterday's heavy rains.  The session has been organised by the local youth committee of which Ari is a leading member. One of his friends is talking to the teenagers about what physical and psychosocial changes they can expect as they grow up. It's a lively affair and the children interact well, their giggling at some of the more intimate parts of the lecture interspersed with serious faces when they are asked to think about how they feel.  After the talk, I ask Ari to tell me a little about the conflict which has been such a crippling part of all their recent lives. The violence, which has left deep physical and mental scars in this beautiful region of Sulawesi, came late, he says, to his home sub-district, the eight villages of Poso Pesisir Selatan. Trouble first erupted in the provincial town of Poso in 1998, during the nationwide turmoil as Suharto's long presidency came to an end. The violence in most of the rest of the country was soon brought under control but around the towns of Poso and Tentena the downward spiral into sectarian violence which eventually left over a 1000 dead and 100,000 displaced had only just begun. The new millennium brought terrible bloodshed and destruction to the region. Jihadis saw the area around Poso where Christians and Muslims lived peacefully side by side, as a launchpad for their activities throughout the country. On the other side, Christian militias were determined to preserve their enclave in a predominantly Muslim country. The violence that followed was horrendous -  lynchings, church and mosque burning, the destruction of homes and schools, of businesses and shops, and almost the entire population forced to flee.  But Ari's village of Tankura seemed to have escaped, until finally in November 2001 they heard that a mob was on its way. Not waiting to see whether or not the rumours were true, Ari and his family along with the rest of his village, fled, first into the mountains to more remote villages but eventually to the provincial capital of Palu. When four months later word came through that it was safe to return home he and a few friends returned to find devastation. Ari is a Christian but at the same time as he returned so too did his fellow villagers from the Muslim community. He said it was moment of truth. The destruction was total, not aimed at one side or the other.  Both Christian and Muslim houses had been destroyed. The realisation dawned that those who had instigated this were not local.  He and his friends from both sides of the religious divide decided that this could not be allowed to happen again and they saw joining their local Youth Committees as a way they could play their part to make sure it didn't. Ari's Majulea Youth Committee in Poso Pesisir Selatan and seven other committees in the worst affected sub districts of Central Sulawesi were set up as part of a CARDI programme, (Consortium for Assistance and Recovery toward Development in Indonesia) with funding from the European Union. The programme's aim, to which Ari and his friends have fully bought in, is 'building bridges between conflict affected youth.' They believe that if young people learn to understand themselves and each other and form friendships based on that understanding, they can learn to trust each other so that the fact that they come from different religious communities will never again be enough for the 'outsiders' on whom they all blame the conflict, to pitch one group against another with such devastating consequences.
Posted in
Children & Youth
,
Peace
,
Asia
,
Indonesia
| Tags:
refugees
,
CARDI
,
christian
,
humanitarian
,
lydiagomersall
,
muslim
,
poso
,
Sulawesi
,
teens