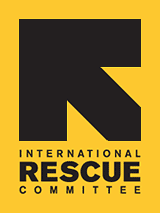 Since 1933, the IRC has provided hope and humanitarian aid to refugees and other victims of oppression and violent conflict around the world.
VOICES FROM THE FIELD
THE IRC BLOG
Baby Jenny reunited with parents after Haitian quake
"An indescribable moment of joy. Nadine dropped to her knees and embraced her baby. Junior covered Jenny's face with kisses. Amazing!"
- The IRC's Melissa Winkler, tweeting about the reunion of Baby Jenny and her parents, who arrived from Haiti today. The IRC will aid the family in Miami. Follow Melissa's updates on Twitter at twitter.com/theIRC
No comments yet.