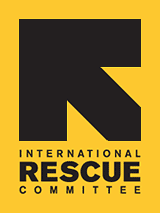 Since 1933, the IRC has provided hope and humanitarian aid to refugees and other victims of oppression and violent conflict around the world.
VOICES FROM THE FIELD
THE IRC BLOG
Be an Icon for the Children of Uganda

October 4, 2007
By The IRC
Image: GuluWalk
The International Rescue Committee is partnering with Resolve Uganda and the GuluWalk to help bring an end to violence in Northern Uganda. This year, we invite you to participate in the 2007 Gulu Walk to show your support for this important mission.The original GuluWalk started with just two people in July of 2005 and has now grown into a worldwide movement for peace. GuluWalk was inspired by the gripping tale of the 'night commuters' and while the night commuting has stopped, the need to promote peace and step forward for these abandoned children has not. GuluWalk is no longer an effort by just two people, but is now being made possible by the support of many volunteers worldwide and the experience and compassion of numerous partner organizations. While there is progress on the ground, peace still eludes the Acholi of northern Uganda and only together can we make a difference in what former U.N. Under-Secretary General of Humanitarian Affairs Jan Egeland called "the world's most neglected humanitarian crisis" and "one of the biggest scandals of our generation." Join TeamIRC today: You can learn more about GuluWalk and the programs they support here and donate to IRC programs in Uganda here.