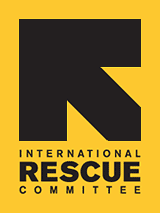 Since 1933, the IRC has provided hope and humanitarian aid to refugees and other victims of oppression and violent conflict around the world.
VOICES FROM THE FIELD
THE IRC BLOG
Bob Montgomery: White House Champion of Change

June 2, 2011
By The IRC
"We cannot have an equitable system in this country if we have second-class citizens."
- Bob Montgomery
Bob Montgomery, the executive director of the IRC in San Diego, recently visited the White House as a "Champion of Change." While there, he participated in a round-table meeting with government officials and other Champion of Change awardees. The discussion focused on ways to better integrate immigrants into American society, and Bob was able to explain the IRC's work with refugees. Refugees come to the United States legally under a Federal program for people fleeing persecution, and IRC staff in San Diego are expert in helping families restart their lives. Bob also recorded a video about the importance of equal treatment for all in this country -- whether foreign-born or not. Watch the video above and read more about the Champions of Change.

No comments yet.