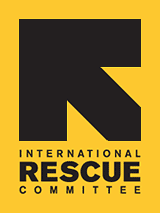 Since 1933, the IRC has provided hope and humanitarian aid to refugees and other victims of oppression and violent conflict around the world.
VOICES FROM THE FIELD
THE IRC BLOG
From Capitol Hill: Women can win the fight against violence

February 9, 2010
By The IRC
Guest blogger Teresa Casale is an intern working with the International Rescue Committee's advocacy team in Washington, DC. She writes about landmark legislation introduced on Capitol Hill last Thursday to protect women worldwide.
As I walked up the steps of the Russell Senate Office Building, I was awed by its stately façade shining in the sun. While it is dwarfed by the enormous Capitol, it holds its own in this city of marble buildings and manages to be welcoming at the same time.
I was there to witness the historic launch of the International Violence against Women Act, known as IVAWA.
As it was only my third day as an IRC advocacy intern it was a thrill for me to walk through these doors. Entering the marble-pillared Kennedy Caucus Room, and making my way past the bright lights of the press cameras, I found myself surrounded by Congressional staffers, interns and activists. Predominantly women, they seemed to be of every age, size, shape and ethnicity.
I was taking it all in when Senator John Kerry (Democrat, Massachusetts) walked by me on his way to the podium, and the room grew respectfully silent.
"Societies where women are safe, where women are empowered to realize their aspirations and move their communities forward—are healthier and more stable societies," Senator Kerry told the crowd. "Societies that deter violence against women are better prepared to grow economically, less prone to conflict and bloodshed, and better equipped to root out terrorism and insurgency before they emerge."
One by one, the other sponsors of the act stood at the podium and spoke from the heart, proclaiming their support for the bill and communicating the urgency of its passage. They included Senator Barbara Boxer (Democrat, California) and Representatives Jan Schakowsky (Democrat, Illinois), Bill Delahunt (Democrat, Massachusetts), and Ted Poe (Republican, Texas).
It was obvious to me that all were passionate about this work. The speaker whose words will resonate in my mind forever, though, was Humaira Shahid. An activist and former politician from Pakistan, she has made it her life's work to end violence against women in her country and around the world.
In Pakistan Humaira Shahid was responsible for the passage of laws making acid attacks against women and children legally defined as attempted murder and for making the customary practice of vinni, the trading of women by family members in exchange for evading criminal punishment, illegal.
She told the story of a woman who came to her office and stripped off her clothes, revealing a body covered in bruises and burns from being gang raped and beaten. The woman explained that her rapists had been hired by her husband after he learned of her plans to divorce him.
The power of this story -- along with the brutal knowledge that such stories are commonplace around the world -- infused me with a sense of purpose as I sat listening. Thoughts ran through my head about how privileged I am to not have to worry about my safety on a daily basis, and how that privilege endows me with responsibility.
I intend to advocate for this piece of legislation not only because I am in Washington studying advocacy, but because as a woman I want to send a message to the world that violence is unacceptable and that we intend to end it.
Senator Kerry closed the meeting with a call to action that I intend to answer. He reminded his audience that the fight would be an uphill battle, as IVAWA has been introduced in Congress before but had not ever come up for a vote.
As a member of the audience that witnessed its launch, I can say with confidence that IVAWA's supporters are up to the fight.
With the one billion women around the world who will experience gender-based violence in their lifetime on our minds -- many of them our sisters, mothers, friends and even ourselves -- the fight will be well worth it.
To Help: Sign our petition to urge more Congressional leaders to support the International Violence Against Women Act and ensure that Congress passes it without delay.