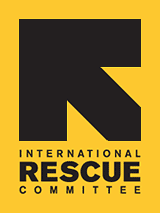 Since 1933, the IRC has provided hope and humanitarian aid to refugees and other victims of oppression and violent conflict around the world.
VOICES FROM THE FIELD
THE IRC BLOG
Celebrating Einstein's birthday and the IRC's beginnings
Photo: Library of Congress
Today would have been Albert Einstein's 132nd birthday. Around the world, March 14th is an occasion to commemorate this great man's scientific genius and his contributions to our understanding of the universe. We at the International Rescue Committee (IRC) are indebted to Einstein for another reason - one that has also made a profound impact on the world.
In 1933, at Einstein's request, a committee of concerned Americans founded the United States branch of his European-based International Relief Association to assist people suffering under Hitler. The organization later joined together with the Emergency Rescue Committee – and became the International Rescue Committee. Today, the IRC mission remains true to its roots: to respond to the world's worst humanitarian crises and help people to survive and rebuild their lives.
We're doing a few special things to pay tribute to Einstein's life and his beautiful, brilliant ideas – from the properties of space-time to the kernel of the IRC - and we hope you'll join us. Add your personal message to Einstein's birthday card on our Facebook page, and then share it with your Facebook friends. Or, contribute to the Causes Birthday Wish that we created in his honor - donations will benefit the IRC's lifesaving work around the world.
Join us in saying, Happy birthday, Albert! You didn't just untangle some of the complex workings of our universe – you also illustrated the simple beauty of compassion and humanity.