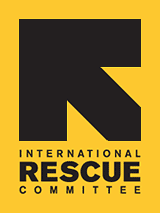 Since 1933, the IRC has provided hope and humanitarian aid to refugees and other victims of oppression and violent conflict around the world.
VOICES FROM THE FIELD
THE IRC BLOG
Congo: Report from aid workers under attack
scaling up emergency humanitarian response
in the Democratic Republic of Congo's North Kivu province after intensified violence displaced an estimated 250,000people over the past week. IRC senior policy adviser Anna Husarska spoke to two colleagues who had come under attack on October 29, as they sought to flee the town of Kiwanja, two hours north of Goma. They desicribed what happened:
"As the convoy left the Monuc (UN peacekeepers')  base, I remember that the local population started yelling and throwing rocks, making hostile gestures of throats being slit. Then came the attack by armed men."
- Jennifer Melton, head of programmes for rape victims and rape prevention
"Armed men were pushing guns against us, touching women inappropriately, assaulting men and women, screaming, taking grenades out and threatening to blow up our room. They made one of the men strip down. They shot at the feet of one of our colleagues from UNHCR. We all thought at one point that we might be raped or killed."
- Lisa Bender, responsible for youth and child protection
"Dangerous as the current environment is in North Kivu, we decided to begin a humanitarian response. Displaced civilians are flooding into already overcrowded camps or taking shelter in public buildings. They need clean water, latrines, blankets and plastic sheeting to protect them from the season's heavy rains. They have lost their homes and, once again, their sense of security. We cannot abandon the population now, when they need us most."
- Bob Kitchen, IRC's country director You can read their stories in
Anna's piece posted today
on The Guardian Weekly.
  The International Rescue Committee is