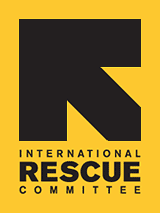 Since 1933, the IRC has provided hope and humanitarian aid to refugees and other victims of oppression and violent conflict around the world.
VOICES FROM THE FIELD
THE IRC BLOG
Congo's Rape Epidemic: "Absolutely Terrifying" [This Week's Voices]
Women confide in IRC's Sarah Mosley (left) and Julie Gubanja (right), who assist survivors of sexual violence in eastern Democratic Republic of Congo. Photo: Bob Kitchen/the IRC
"It's assaults with bottles and sticks, you name it. It's brutal. It's absolutely terrifying … They (rape survivors) won't live with dignity."

   
- Sarah Mosely, who oversees IRC programs in eastern Congo for survivors of sexual violence, telling NBC News anchor Ann Curry about the systematic use of rape as a weapon of war in the region.
"There are things so horrible that decent men and women find them impossible to believe. Their ends are the enslavement and annihilation of the Jews . . . [and] after them, of all the non-German peoples of Europe, and if possible, the entire world"

   
- Varian Fry, writing in The New Republic in December 1942. Fry was sent on a secret mission to Europe by the Emergency Rescue Committee (now the International Rescue Committee) to rescue people on the Nazis' "most wanted" list.
"The U.S. response to the Iraqi refugee crisis is best characterized as on-going willful denial."

   
- Michael Kocher, IRC acting vice president of international programs, interviewed for a Cox News Service
story on Iraqi refugee resettlement
in Sweden and the low number being resettled in the U.S.
"To me courage is like a chain. What is most rewarding about my job is to reach out to others and see them find the courage deep within themselves, discover their own voice and reach out to others."

   
- Gertrude Garway, IRC gender-based violence program manager in Liberia, talking about her work with survivors of sexual violence. A
new IRC project
is enabling women in Liberia and other conflict zones to make their voices heard and help create positive change in their communities.