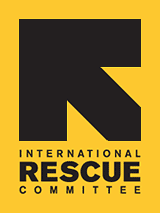 Since 1933, the IRC has provided hope and humanitarian aid to refugees and other victims of oppression and violent conflict around the world.
VOICES FROM THE FIELD
THE IRC BLOG
Critical services still needed for displaced Haitians with disabilities

September 10, 2010
By The IRC
Women's Refugee Commission recently held a focus group for Haitians with disabilities in Tabarre Issa Camp.
Photo: Elizabeth Daniels/Women's Refugee Commission
Our affiliate organization the Women's Refugee Commission recently posted a thought-provoking piece on their blog, illustrating the challenges and needs faced by people with disabilities in the aftermath of January's devastating earthquake. Visit the Women's Refugee Commission blog to read the stories of Loufin, a single mother of three who has been wheelchair-bound since the earthquake, and nine year-old Mara, who walks with difficulty after losing her leg in the quake.

No comments yet.