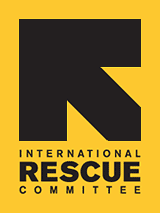 Since 1933, the IRC has provided hope and humanitarian aid to refugees and other victims of oppression and violent conflict around the world.
VOICES FROM THE FIELD
THE IRC BLOG
Destruction in Kyrgyzstan "devastating and dramatic" [Photos]

July 7, 2010
By The IRC
Most displaced families fled toward the Uzbek border in the midst of the chaos. Many returned to ruined homes. (Photo: Stichting Vluchteling)
Thousands of people driven from their homes in southern Kyrgyzstan by recent ethnic violence -- largely carried out by Kyrgyz gangs against minority ethnic Uzbeks -- are in dire need of assistance. The IRC's Emergency Response Team is in Osh and surrounding areas, looking at ways to provide assistance in the areas of emergency shelter, water, sanitation and protection for especially vulnerable groups. IRC staff members who surveyed two predominantly Uzbek districts of Osh say the damage there is devastating and dramatic. These photos were taken by the IRC team and our colleagues from the Dutch refugee foundation Stichting Vluchteling who are on the ground responding to the crisis.
Refugee families crossing the border from Uzbekistan into Kyrgyzstan. They had been bused there from refugee camps by Uzbek authorities. (Photo: Stichting Vluchteling)
An elderly woman who returned to her hometown of Osh, after fleeing to the border for safety. (Photo: Stichting Vluchteling)
Many families who returned to Osh and neighboring districts found their homes looted and burned. An IRC team has been surveying the destruction and asking the returning refugees what kind of help they need. (Photo: Timerlan Pliev/The IRC)
Some residents of Osh wrote 'Kyrgyz' on their homes, hoping they would not fall victim to violence targeted against ethnic Uzbeks. (Photo: Stichting Vluchteling)
Stores, restaurants and even hospitals, like this one, were destroyed. (Photo: Stichting Vluchteling)
One man who stayed behind shows a video of the violence he recorded on his mobile phone. (Photo: Stichting Vluchteling)
"Everyone we talked to in the Uzbek community asked for food and shelter as well as a neutral security force to restore stability and investigate what happened," says Ton Hujizer, head of the IRC's emergency response team in Kyrgyzstan. (Photo: Timerlan Pliev/The IRC)
To Help: The IRC is raising emergency funds to address critical humanitarian needs in the region. Donate Now.
No comments yet.