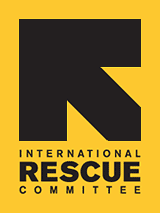 Since 1933, the IRC has provided hope and humanitarian aid to refugees and other victims of oppression and violent conflict around the world.
VOICES FROM THE FIELD
THE IRC BLOG
Drought in Africa: Join the IRC's briefing from the field on June 27

June 18, 2012
By The IRC
The IRC's Dr. John Kiogora examines a severely malnourished child in Kenya's Dadaab refugee camp, where the IRC is assisting Somalis who have fled the region's worst drought in sixty years.
Photo: Peter Biro/IRC
Just one year ago, the worst drought in 60 years ravaged the Horn of Africa and put 13 million people at mortal risk. This summer the global community braces for another cycle of devastation extending from East Africa northwest through the Sahel region.
Join us for a briefing from the field with International Rescue Committee experts as they assess the widening disaster, describe the impact of the IRC's response in the region and chart the promise of lifesaving results if sufficient resources are mobilized in time.
What: Phone briefing
When: Wednesday, June 27, 2012
Time: 12-1pm EDT
Posted in
Emergency Response
,
Events
,
Horn of Africa Drought
,
Sahel Crisis
,
GenR
,
Africa
,
Chad
,
Ethiopia
,
Kenya
,
Mali
| Tags:
drought
,
humanitarian aid
,
famine
,
Sahel