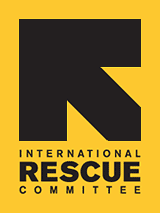 Since 1933, the IRC has provided hope and humanitarian aid to refugees and other victims of oppression and violent conflict around the world.
VOICES FROM THE FIELD
THE IRC BLOG
Drought in Africa -- an urgent appeal
Fatuma, her mother, and her five children are among the many thousands of Somalis who have found shelter in and around refugee camps in Kenya after fleeing the drought.
Photo: Sophia Jones-Mwangi/IRC
In response to increasing displacement caused by the devastating drought in the Horn of Africa and East Africa, we issued a press release and posted a Web special report earlier this month to raise public awareness of the crisis and note the International Rescue Committee's response.
We have long had relief and development programs in the region and are therefore well positioned to address what will become an enormous set of challenges. Up to this point we have been relying on donor governments and the U.N. to fund our drought response. But in view of the magnitude of the emergency, we are now also appealing to our private supporters — individual donors, foundations, and corporations.
You can learn more about our response to the drought — and how you can help — here.
No comments yet.