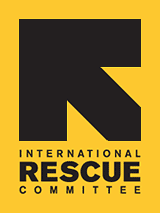 Since 1933, the IRC has provided hope and humanitarian aid to refugees and other victims of oppression and violent conflict around the world.
VOICES FROM THE FIELD
THE IRC BLOG
Drought Response: Vaccination campaign in Dadaab [Video]

August 5, 2011
By The IRC
Hagadera, Dadaab Refugee Camp, Kenya -
Dadaab refugee camp near the Kenya-Somalia border is now home to 400,000 people, making it the largest camp in the world. Every day, more than 1,300 refugees fleeing drought and famine in southern Somalia arrive at the already overcrowded camp. Under these conditions, infectious disease can spread quickly. This week, an IRC medical team is vaccinating refugee children to protect them against polio and measles, as part of a mass immunization campaign. The IRC's Peter Biro shot this video of the medical team in action and interviewed Antonia Kamore, an IRC community health program officer, about the campaign.

To Help
No comments yet.