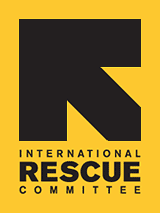 Since 1933, the IRC has provided hope and humanitarian aid to refugees and other victims of oppression and violent conflict around the world.
VOICES FROM THE FIELD
THE IRC BLOG
Eastern Congo: "Women are afraid that they could be raped any night here"
Almost 80 percent of the rapes committed in Congo are allegedly carried out by members of armed militias or the regular armed forces.
Photo: Peter Biro/The IRC
As the International Rescue Committee observes the "16 Days of Activism Against Gender Violence" campaign, Peter Biro reports from the war-ravaged Democratic Republic of Congo, where rape is used as a weapon and almost anyone who carries a gun can act with impunity.
Julie, a middle-aged woman in a small village in Congo's North Kivu province, had just blown out the kerosene lamp and was lying in bed next to her husband when suddenly the stillness of the night was pierced by enraged shouts and the sound of a door being kicked open. Eight armed men burst into her house, wielding machetes and automatic rifles.
"They ran over to my husband first," Julie recalled a few months later as she sat in a rural health clinic run by the IRC where rape survivors receive counseling and medical care. "They cut open his stomach with a machete and he fell over in agony, bleeding. Then two of the men raped me. When I tried to resist, they cut my arms with the blade. When they finally left, they took our goat and our chicken."
Read the full story about Julie and the IRC's efforts to combat sexual violence in Congo here.
No comments yet.