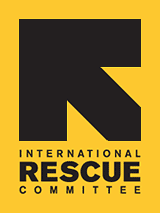 Since 1933, the IRC has provided hope and humanitarian aid to refugees and other victims of oppression and violent conflict around the world.
VOICES FROM THE FIELD
THE IRC BLOG
Quoted: Elderly and disabled refugees may lose financial aid

September 2, 2010
By The IRC

Some of the poorest elderly and disabled refugees admitted to the United States will lose their cash assistance in October unless they have naturalization applications pending, the Los Angeles Times reports.
Photo: Stephanie Cristalli
"To bring them in and then place them in jeopardy is really unfortunate and tragic. It runs counter to the humanitarian principles on which the U.S. accepted them."
- IRC vice president of resettlement and migration policy Bob Carey, speaking with the Los Angeles Times for a recent story about changes in the Supplemental Social Security Income program that may cut off the incomes of vulnerable refugees.
No comments yet.