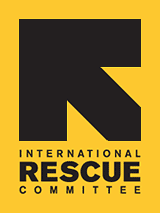 Since 1933, the IRC has provided hope and humanitarian aid to refugees and other victims of oppression and violent conflict around the world.
VOICES FROM THE FIELD
THE IRC BLOG
Emmy Nod for 60 Minutes Darfur Story Featuring the IRC
Photo: Neila/The IRC
IRC emergency communications director Melissa Winkler e-mailed me some good news this morning: "Just learned that Scott [Pelley] and his 60 Minutes crew won an Emmy this week for Searching for Jacob, the story about his search for a boy whose school books were salvaged from a destroyed North Darfur village and who ended up finding refuge in our very own Oure Cassoni Camp in northeastern Chad." You can read the story and watch the video here.
No comments yet.