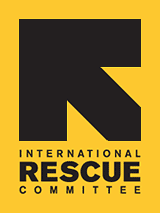 Since 1933, the IRC has provided hope and humanitarian aid to refugees and other victims of oppression and violent conflict around the world.
VOICES FROM THE FIELD
THE IRC BLOG
Famous refugees challenge

June 26, 2009
By The IRC
Which of the following people are refugees? - The Dalai Lama, leader-in-exile and Nobel Laureate - Nadia Comaneci, Olympic gymnast - Mikhail Baryshnikov, dancer - Gloria Estefan, Grammy Award winning singer - Madeleine Albright, former U.S. Secretary of State Find out when you take the IRC's World Refugee Day quiz honoring refugees — and their incredible accomplishments, histories and life stories. Take the quiz and challenge your friends at
www.theIRC.org/refugeequiz
. (A generous donor will give the IRC $1 for every person who takes the quiz. Help us meet our $15,000 goal!) Know of other famous refugees? Leave a comment and tell us about them.