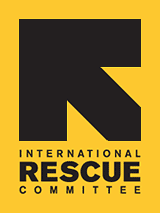 Since 1933, the IRC has provided hope and humanitarian aid to refugees and other victims of oppression and violent conflict around the world.
VOICES FROM THE FIELD
THE IRC BLOG
Far from home, but close to the land

August 29, 2012
By The IRC
Koffi Ogou thought he had left his beloved farming life behind when he fled his native Togo. Now the IRC's New Roots program is helping him reconnect to the land.
Photo: IRC/Lindy Drew
Koffi Ogou was working as a building cleaner in Chicago when a chance remark from a friend launched him on an unexpected journey to the Arizona desert—and back to his African roots. His friend told him about an organization—the International Rescue Committee—that was helping refugees in Phoenix to farm land and grow their own food. "I couldn't believe it," says Ogou, 60, who grew up tending yams, eggplant, corn, cassava and other vegetables alongside his father and grandfather in the West African nation of Togo. "For me, farming means self-sufficiency."
In December 2010, Ogou made a quick trip to Phoenix to find out more. He visited a nine-acre farm outside the city owned by a refugee family from Liberia. The farm is one of 34 independent agricultural businesses started in the Phoenix area with support from the IRC's New Roots program. New Roots provides refugees, many of whom were farmers in their home countries, with tools, training and the land they need to start their own farm-related businesses or grow fresh produce and sell it for extra income. After seeing the program in action and meeting with IRC staff, Ogou made up his mind to relocate to Phoenix. "I had to follow my star," he says.
Working the land was one part of the life that Ogou left behind when he fled Togo in 1991 amid political violence. He had been working for the country's prime minister when rebellious soldiers attacked the government residence. "Lots of people died. I don't know how I got out alive," says Ogou. He escaped to neighboring Ghana, where he lived for a decade, before moving to Ivory Coast and eventually the United States, where he obtained refugee status in 2008.
When he arrived in Phoenix, the IRC offered him a small loan to buy seeds, fertilizer and tools and helped him rent a three-acre plot at the Gila Farm, 44 miles south of the city. Alongside New Roots farmers from Somalia, Uzbekistan, Iraq and elsewhere, Ogou planted okra, a popular West African vegetable that grows well in warm climates.
To his delight, it flourished. Far from the rainfed plains of his native Togo, Ogou spotted the promise of a new future in the cracked, desert soils of the American Southwest. "The heat, the bright sunlight, the birds singing joyfully. . . Arizona reminds me of where I am from. It reminds me of Africa." Last summer, Ogou joined with 22 other New Roots farmers to form the Gila Farm Cooperative.
The IRC's Phoenix office helped launch the effort by providing funding, technical assistance, marketing support and legal advice. Ogou, who is admired by fellow farmers for his command of English and planning skills, was elected president of the cooperative's board. "Koffi looks beyond the next planting season," says Jessica Woiderski, coordinator of the IRC's New Roots program in Phoenix. "He believes in the difference he can make."
Today, Ogou sells okra—and radishes, beets, melons, squash, eggplant and other produce—to local farmers markets and grocery stores, supplementing his salary from a job at a group home for mentally disabled adults. He hopes to increase his sales and help his daughter Victoire, who joined him in Phoenix after leaving Ghana last year, fulfill her dream of attending college. "Someday, I would love to have a small farm and grow vegetables for my family, friends and anyone looking for good, healthy food," says Ogou. "I hope to bring all of my children here to help me."
No comments yet.