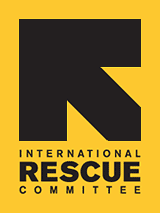 Since 1933, the IRC has provided hope and humanitarian aid to refugees and other victims of oppression and violent conflict around the world.
VOICES FROM THE FIELD
THE IRC BLOG
Fatal outbreak of cholera in Haiti

October 22, 2010
By The IRC
An IRC team distributing hygiene supplies after a powerful storm tore through Port-au-Prince camps sheltering Haitian earthquake survivors on September 24.
Photo: Susana Ferreira/The IRC
Amid growing concerns that a fatal outbreak of cholera could reach the congested settlements of earthquake survivors in Port-au-Prince, the International Rescue Committee team in Haiti will be stepping up prevention efforts:

"We need to keep our emphasis on prevention right now," says Melody Munz, IRC's environmental health program coordinator in Haiti. "Strong promotion of good hygiene practices will be key to making residents aware of how to keep themselves safe and curb the spread of this disease."

Read the story: IRC launching cholera prevention campaign in Port-au-Prince
UPDATE 24 Oct 2010: IRC cholera prevention campaign in full gear in Haitian capital - read the latest stories about our response
No comments yet.