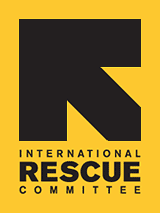 Since 1933, the IRC has provided hope and humanitarian aid to refugees and other victims of oppression and violent conflict around the world.
VOICES FROM THE FIELD
THE IRC BLOG
Fighting child malnutrition in Yemen

January 2, 2013
By The IRC
A doctor gives a child his first checkup at an IRC-supported health clinic in southern Yemen. The country has the second highest rate of malnutrition in the world, trailing only Afghanistan
Photo: Rebecca Blum/IRC
"We are seeing some of the highest malnutrition levels in the world in southern Yemen. The Aden Sora Clinic was understaffed and undersupplied when the IRC started; now we have people who have suffered months or even years of hunger and conflict coming to the clinic each day for free nutrition, primary health care and reproductive health services. Just last week, the clinic delivered its first baby."
- The International Rescue Committee's Dr. Hadi, quoted in the first of two recent IRC blog posts on Mothering.com, about how community outreach is making an impact on child malnutrition in Yemen:
In southern Yemen, the IRC helps rebuild a health clinic amid ongoing conflict
How volunteers are helping to reduce child malnutrition in southern Yemen
No comments yet.