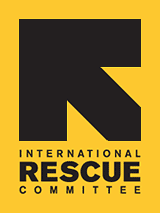 Since 1933, the IRC has provided hope and humanitarian aid to refugees and other victims of oppression and violent conflict around the world.
VOICES FROM THE FIELD
THE IRC BLOG
A first in South Sudan's capital: A resource for "urban refugees"
Teacher Gizma Abdelnebi arrived in Juba one year ago after fleeing conflict at home in Sudan. 'I didn't expect to stay so long," she says.

Photo: Terah Edun/IRC
JUBA, South Sudan - In November 2012, the International Rescue Committee opened an information and counseling center in the Gudelle neighborhood of Juba, South Sudan's capital, as part of a program assisting 6,000 urban refugees who have fled renewed conflict in Sudan. Gizma Abdelnebi is one of these refugees.
"I came to Juba one year ago with my husband and children," recalls Gizma. "We walked nine days from Blue Nile State to Yabus on the border. But I didn't expect to stay so long—only for a few months."
Before Gizma fled to Juba, she was a teacher and activist for women's rights. But she has had difficulty continuing her work in her new home. "It's hard to find resources here," she says. "It's even harder for a refugee to get a job."
The IRC opened the Gudelle center, a bright and modern facility located next to a thriving market and within a neighborhood with a large refugee population, to address such issues. IRC staff meets with families in the community to understand their needs and offer guidance.
"We ask the heads of the household questions about food, health, their children and whether they have sanitation facilities," explains Mawa Ezekiel, the IRC's protection officer in Juba. "Many don't know where to go or what to do, so we direct them to the appropriate agency for assistance," such as the U.N. refugee agency.
IRC staff also inform refugees of their rights under South Sudanese and international law. Additionally, they offer counseling services for women and girls who have experienced violence.
"It is very difficult to find a good job," says Incensa Kaku, a refugee who arrived from Sudan's Blue Nile State three years ago.

Photo: Terah Edun/IRC
The biggest challenge facing refugees in Juba is earning a steady income. Urban areas present opportunities for self-reliance, but until recently, refugees were not formally allowed to work in South Sudan. Now, with passage of the Refugees Act, they are entitled to seek employment, but many settle for informal, or "off-the-books," jobs, selling fruit in the market or working as a day laborer on a construction site.
"It is very difficult to find a good job," says Incensa Kaku, another Blue Nile refugee who has lived in Juba for three years. "My husband works with the police but the money he gets is very little." Many women opt to start their own small businesses to bring in needed cash. "I want to start one brewing alcohol or have a small canteen to sell soap and sugar," Incensa says.
The Sudanese refugees take pride in supporting their families and making informed decisions about their futures. But living as a refugee in South Sudan's largest city isn't easy. The IRC's urban program aims to redress this.
The IRC in South Sudan
After a long and brutal civil war, South Sudan seceded from Sudan on July 9, 2011. The world's newest nation, it continues to struggle with enormous problems. The IRC, which has been working in the region since 1989, provides lifesaving obstetric care, clean water, and assistance to survivors of sexual violence. Learn more.>>
No comments yet.