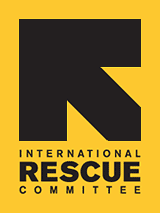 Since 1933, the IRC has provided hope and humanitarian aid to refugees and other victims of oppression and violent conflict around the world.
VOICES FROM THE FIELD
THE IRC BLOG
Get added to the Half the Sky mosaic

September 26, 2012
By The IRC
One of the gravest threats to a woman's life is violence inflicted upon her simply because she is a woman. Our partner Half the Sky Movement is shining a light on violence against women.
Join the conversation with #halfthesky on Facebook or Twitter to get added to their global photo mosaic. Click the "Add" button above.