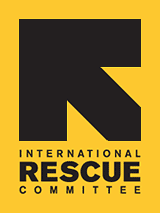 Since 1933, the IRC has provided hope and humanitarian aid to refugees and other victims of oppression and violent conflict around the world.
VOICES FROM THE FIELD
THE IRC BLOG
Giving peace a chance in Karamoja
While Uganda's northeastern Karamoja region suffers serious food shortages, the country's northern districts are slowly recovering from a civil war that rocked the East African nation for over two decades. The IRC's Peter Biro reports.
For generations, the people in Uganda's northeastern Karamoja region have been fighting a bitter inter-clan war that has taken countless lives and plunged the region into abject poverty. The conflicts center around the most important possession here: livestock.
"We used to go out in a large group with automatic rifles to steal cows," says Peter Lomokol, a young man from the Matheniko group, one of several sub-clans in the area. "If we saw someone from the other clans with cows, we started to shoot. When we had killed the men, we took their cattle. And then soon after, people from other groups would come and steal our cows and sheep."
The inter-clan warfare contributes to an already grim situation in Karamoja. Access to water, heath services and education are far below national levels, HIV-infections have increased over 300 percent in the past decade and many parts of the region faces chronic food shortages due to recurrent droughts and overpopulation.
I meet Peter in the shade of an acacia tree near his village in Rupa, about 10 kilometers from the Karamojan town of Moroto. The countryside around us is flat and small clusters of thatched-roof huts line the horizon. Nearby, a herd of cows are grazing under the watchful eyes of young men with long wooden sticks.
Cattle ownership is the basis of respect in Karamoja and the animals are used for dowry and in religious rituals. Milk and blood from the livestock are also an important source of nutrition and income here.
"All my life we have been fighting a war and I'm glad to be alive," Peter says and shows me a scar from a bullet hole in his shoulder about a decimeter above the heart. "Last year I was trying to stop a group of raiders from stealing our cows. When I crawled out of the fence around my village, the thieves stood outside and started to fire at us with their AK47s."
But shortly thereafter, something remarkable happened. With the help of the International Rescue Committee, the clans in Moroto, tired of the endless bloodletting, formed dozens of peace committees and started peace talks across the region.
"Every family here has lost someone because of the raids and it just had to stop," says Peter, who one of several dozen peace committee members in Rupa. The IRC's conflict mitigation officer in Moroto, Evelyn Ilukol, tells me that her team helped broker peace talks between the clans, organized essay competitions about peace among Karamoja's school children, and encouraged women's groups to write and perform songs discouraging their men from going on raids.
"The elders are telling the younger clan members that raiding is very dangerous and that they have to think of what would happen to their mothers, sisters and wives if they were killed," Evelyn says. "Another important message is that if security improves, more outside investment could be brought to Karamoja."
After months of negotiations, most groups here have signed peace agreements and large-scale raids have become more unusual. At the same time, the Ugandan army is trying to disarm the Karamoja clans who have been equipped with modern assault rifles since the 1970s. But with nothing else to do to earn a living, small groups of young men still continue the raids and poor security remains a major problem throughout the region.
"Some clansmen still have guns and there are attacks here every week," Peter Lomokol says. "We now have to rely on the army to protect us. But it is much better now. I hope we can soon have peace among all the groups in Karamoja."