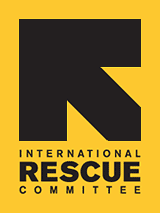 Since 1933, the IRC has provided hope and humanitarian aid to refugees and other victims of oppression and violent conflict around the world.
VOICES FROM THE FIELD
THE IRC BLOG
At a glance: How the IRC helps women and girls

May 10, 2012
By The IRC
A Somali woman and child in Eastleigh, a neighborhood in Nairobi, Kenya, that is home to an estimated 120,000 refugees.
Photo: Peter Biro/IRC
In all of our humanitarian programs, the International Rescue Committee is committed to the full empowerment and participation of women and girls.
Last year the IRC:
Counseled and cared for nearly 16,000 survivors of sexual violence and trained 590,000 women, men and children to lead prevention efforts in their communities.
Supported 2,255 schools attended by 420,000 students, 193,000 of them girls.
Helped 192,000 women deliver healthy babies in IRC-supported clinics and hospitals.
Created or obtained over 8,300 jobs for women and young women.
Mother's Day is May 13
This Mother's Day, honor a special mom in your life by giving her a symbolic Rescue Gift. You can help the IRC save lives while warming a special mother's heart. Shop Gifts for Mother's Day.>>

No comments yet.