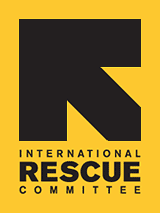 Since 1933, the IRC has provided hope and humanitarian aid to refugees and other victims of oppression and violent conflict around the world.
VOICES FROM THE FIELD
THE IRC BLOG
Going to school in Haiti
Haitian school girls getting out of class in Port-au-Prince
Photo: Anne Richard/the IRC
Port-au-Prince, Haiti -
I was in Haiti earlier this week, visiting IRC colleagues and learning about our programs. One day, school girls getting out of class in Port-au-Prince passed me on the street. On another, I met children who were displaced by the earthquake and now live under tents in a small spontaneous settlement called Fond Jardin. They do not attend school, and odds are good they did not before the earthquake – 50% of Haitian children were out of school. Both groups of children deserve a quality education.
Haitian children at Fond Jardin who do not attend school. Photo: Anne Richard/the IRC
In Haiti, I met my colleague Genevieve Dagobert, who is a Haitian-American working on programs for children. On the day of the earthquake, Genevieve was teaching a class at Hunter College in New York City. She turned her classes into a study of Haitian education and culture. Wanting to do more, she approached the IRC and her unique background (thorough knowledge of Haiti, experience teaching and working with not-for-profits) made her a strong fit for our children and youth development team.

Genevieve explained that most children who traditionally went to school in Haiti attended private schools – 90% of Haitian schools were private and charged fees. Poor parents would try to scrape together money to send their children to school. Many could simply not afford school fees, uniforms, and school supplies and so their children missed out.

This does not mean that all private schools provided a solid education. Creole (or Kreyòl) speaking children sat in class and memorized lessons in French, but many did not understand the materials or retain knowledge. Nearly half –47%– of adult Haitians are illiterate.

The earthquake harmed or destroyed a quarter of all schools in Haiti, leaving 2.5 million children out of school. The IRC and other groups have worked to ensure children are in temporary learning spaces. More, however, is needed, including teacher training, salaries for teachers, help for parents with school fees, stronger curricula and more help for out-of-school children.

In a follow up e-mail after my trip, Genevieve wrote: "I strongly believe that together we can help the people of Haiti rebuild their lives and bring educational opportunities to all the children and adults of Haiti." I couldn't agree more.