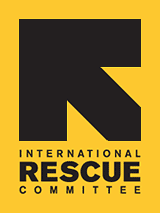 Since 1933, the IRC has provided hope and humanitarian aid to refugees and other victims of oppression and violent conflict around the world.
VOICES FROM THE FIELD
THE IRC BLOG
Haiti: The IRC's work by the numbers

January 12, 2011
By The IRC
The IRC is providing direct support to nearly 100,000 earthquake survivors in 30 camps.
Photo: Melissa Winkler/The IRC
After the January 12, 2010 earthquake, the International Rescue Committee quickly established emergency operations in Haiti and moved to address the urgent need for clean water, sanitation and health care, as well the special needs of women and girls. In the last year, our mission has grown to include child welfare, economic recovery and development, and programs to combat violence against women.

Here are just a few of the numbers that measure the impact of our IRC colleagues working in Haiti:

30 # of camps where the IRC works
150 # of separated children the IRC has reunited with family members or other caregivers

500 # of latrines, showers and safe water points the IRC has built

750 # of women receiving prenatal care from the IRC

2,000 # of Haitians the IRC has employed to help rebuild infrastructure

2,200 # of children who come to IRC child friendly spaces — safe places for children where trained adults help them learn, heal and play

3,400 # children monitored by the IRC for malnutrition

8,500 # of vaccinations and vitamin A doses administered by the IRC

24,000 # of medical consultations conducted by IRC clinic staff

100,000 # of Haitians receiving direct support from the IRC

130,000 # of people educated on on disease prevention to stop the spread of cholera and other illnesses

The IRC is committed to staying in Haiti for as long as it takes to ensure that communities are fully recovered and able to thrive. To learn more about our work in Haiti visit Rescue.org/haiti.
No comments yet.