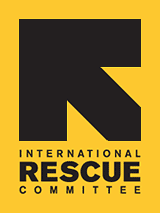 Since 1933, the IRC has provided hope and humanitarian aid to refugees and other victims of oppression and violent conflict around the world.
VOICES FROM THE FIELD
THE IRC BLOG
Haiti: Looking for Jean's father [CNN Video]


Four-year-old Jean lost his mother in the Haiti earthquake. His father is also gone, but no one seems to know if he's dead or alive. CNN correspondent Gary Tuchman tells the little boy's story, and follows some of the "detectives" from the International Rescue Committee's family tracing team as they do everything they can to try to find Jean's dad. To learn more about the IRC's work and find out how to help, visit our Haiti Crisis, 6 Months On special report
No comments yet.