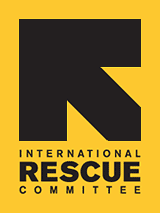 Since 1933, the IRC has provided hope and humanitarian aid to refugees and other victims of oppression and violent conflict around the world.
VOICES FROM THE FIELD
THE IRC BLOG
Haiti marks one year since the earthquake [Audio slideshow]
My International Rescue Committee colleague Susana Ferreira captured some of the sights and sounds of the day as the people of Port-au-Prince marked the first anniversary of the devastating 2010 earthquake.
You can follow updates from Susana and our Haiti team on Twitter at Twitter.com/theIRC.
To learn more about the IRC's work in Haiti and how you can help, visit Rescue.org/haiti.
No comments yet.