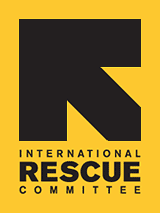 Since 1933, the IRC has provided hope and humanitarian aid to refugees and other victims of oppression and violent conflict around the world.
VOICES FROM THE FIELD
THE IRC BLOG
Happy New Year and Thank You

January 4, 2012
By The IRC
Salado Ali Salat, a displaced Somali woman, is one of hundreds of people who have received goats from the IRC.
Photo: Peter Biro/IRC
We are happy to report that we met and surpassed our $1.9 million match challenge! A huge thank you to everyone who donated and spread the word. We're starting 2012 strong because of you.
We wanted to share the following message of thanks International Rescue Committee president George Rupp is sending to IRC supporters this week:
Dear Friend of the IRC,
Thanks to you and thousands of other donors, we surpassed our matching gift goal — and raised more than $1.9 million to help refugees and others uprooted from their homes by conflict and disaster.
My colleagues and I are deeply grateful for your support.
Around the world, the crises affecting survivors of war and disaster seem never-ending. Yet in the midst of the hardships, we help people find hope — in no small measure because of you.
Thanks to our donors' support:
In Somalia, where disasters destroy farms and livestock, a woman will receive a goat that will help her feed her family and lift their economic future.
In Kenya, where millions of refugees have fled famine and drought, a mother will see her child nursed back to health.

In Congo, a young girl will heal from the physical and psychological wounds of sexual assault, a weapon of war.

In the United States, a refugee family will begin life anew and gain self-sufficiency.
Thank you for your compassion and your commitment to helping people on the journey from harm to home. All of us at the IRC wish you a happy and peaceful New Year.

Sincerely,
George Rupp
President, International Rescue Committee
No comments yet.