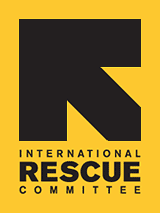 Since 1933, the IRC has provided hope and humanitarian aid to refugees and other victims of oppression and violent conflict around the world.
VOICES FROM THE FIELD
THE IRC BLOG
From Harm To Home: The IRC's Programs in the United States [IRC at 75]

November 17, 2008
By The IRC
As we observe our 75th anniversary this year, IRC president George Rupp is blogging about one moment from our rich history each month. You can read all his posts here.
Later this month, hundreds of refugees newly arrived in the United States will be joining the IRC to celebrate their first Thanksgiving holiday in America.
On November 20, a week in advance of the national holiday, community dinner events in Phoenix, Salt Lake City, and New York, will bring together refugees who have arrived in the U.S. from countries including Iraq, Myanmar, Nepal, Bhutan, and Sudan. These early Thanksgiving dinners mark the start of the IRC's GIVETHANKS initiative, designed to make the public more aware of their new neighbors and the challenges they face.
The dinners will also recognize the staff and volunteers who work with the IRC's 24 resettlement offices to ensure that newcomers have the support they need to get started in their adopted country.
In this autumnal season of our 75th anniversary year, it is appropriate to recall the history of our resettlement programs and the role they have played in opening the doors of the United States to those fleeing violent conflict and persecution.
Our roots as an organization are in providing aid to refugees escaping from murderous totalitarianism, but our role in bringing refugees who qualify for resettlement to the U.S. truly began in earnest after the start of the Cold War.
In 1956, IRC chairman Leo Cherne and IRC president Angier Biddle Duke launched a public campaign in the U.S. on behalf of refugees who had fled Hungary following the Soviet Union's invasion. Cherne pled their case on the popular Ed Sullivan television show and at a rally in Madison Square Garden with former First Lady Eleanor Roosevelt.  For perhaps the first time the plight of refugees was brought to the attention of a large prime-time viewing audience.
The IRC eventually resettled nearly 4,000 Hungarian refugees in the U.S., including students, teachers, scientists, physicians, and lawyers. It opened a language center in New York that at its peak served almost a thousand refugees. Long after Hungary faded from the headlines, the IRC worked to integrate the refugees into their new communities.
Between 1960 and 1965, a flood of refugees fled Cuba following the revolution led by Fidel Castro. The IRC became a principal agency helping Cubans, eventually resettling more than 62,000. In 1961, the IRC opened a resettlement office in Miami—its first outside New York. IRC caseworkers focused on finding jobs, homes, and clothes for the refugees. Their experience would serve as a model for the future.
In 1975, South Vietnam fell to communist North Vietnam, prompting an exodus of refugees. The IRC again took a lead role in what would become the largest refugee resettlement effort in American history. By the end of 1975, the IRC had opened 16 regional resettlement offices and had helped 18,000 Indochinese refugees begin new lives in the U.S.  This effort became the core of our national refugee resettlement program and of the 24 resettlement offices operating today.
Following passage of the Refugee Act of 1980, which reformed U.S. immigration law and admitted refugees on a   systematic basis for humanitarian reasons, the IRC began resettling refugees from around the world—over 400,000 in all, not only from Europe but also from Africa, Asia,  and the Americas.
IRC caseworkers provide such basic services as housing, food, and medical care and also offer employment services, financial literacy, after school programs, English language instruction, and small business development. In short, we help refugees help themselves. In 1975, a group of IRC-resettled Hungarian refugees living in Connecticut sponsored one of the first groups of Vietnamese refugees. That tradition continues today in IRC-sponsored programs such as Project SOAR, which assists refugee-run service organizations. Refugees assisted by the IRC have gone on to become leading citizens in every arena of American life. Many, like Lang Ngan, a refugee from Vietnam who retired last month after 33 years of service, went on to become key members of our resettlement staff.
Of course, only a tiny fraction of the word's refugees and displaced people can be permanently resettled in the U.S. or elsewhere. That is why we work around the globe, giving refugees aid and support in preparation for the day when they can return home.  But as this holiday season reminds us, one of America's proudest traditions has been its willingness to open its doors to those fleeing oppression. The IRC's First Thanksgiving celebrations truly exemplify the IRC's mission, from harm to home.
I know you join me in saluting our resettlement program employees and volunteers and the refugees they serve.
No comments yet.